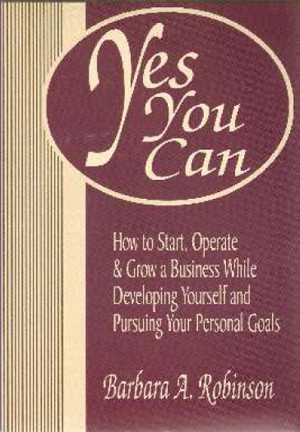 Yes You Can is a book about how to start and operate a business while pursuing your personal goals. It is both inspirational, informative, educational and a step-by-step plan to success. This book is a must read for potential entrepreneurs, novices and the experienced business owner. It details steps to achieve success through entrepreneurship.
Yes You Can is written in four parts representing various stages of business growth from the start-up stage to the entrepreneur finding time for personal development. Every section and every chapter begins with an inspirational message to motivate readers to follow their dreams. Every part begins with an Aoverview@ that tells what's in that section.
Yes You Can is a complete 21st Century business and reference guide for small business owners.